Woodbridge- Cosmetic Dentistry
Cosmetic Dentistry in its very broad sense refers to many dental procedures on a wide spectrum from the easiest being teeth whitening and fillings to the more complex procedures such as complete smile makeovers.
Cosmetic dental procedures are a solution to your crooked, broken, decayed, stained, discolored, misaligned, worn-down, or missing teeth. At Weston-Langstaff Dental Centre we offer you the following services to make sure you enjoy a lifelong, beautiful and confident smile:
Smile Makeovers
A Smile Makeover begins with a personal cosmetic consultation, a jaw and teeth examination, followed by x-rays, impressions and photographs (if necessary), leading to a complete smile makeover plan and its execution and ending with a natural, beautiful and confident smile.
Crowns & Bridges
Dental Crowns replace the damaged visible part of your tooth, while keeping the natural root of the tooth as the foundation for the crown.
Dental Bridges are replacements for missing teeth that depend on the adjacent teeth to permanently hold the bridge in place.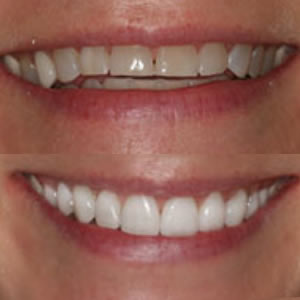 Porcelain Veneers
Porcelain Veneers are thin shells of porcelain that are placed over the front of your teeth to give you teeth that look and feel naturally beautiful.
Cosmetic Bonding
Cosmetic Bonding is a tooth coating resin that is bonded to the tooth and shaped in the desired way to give you teeth that look and feel natural.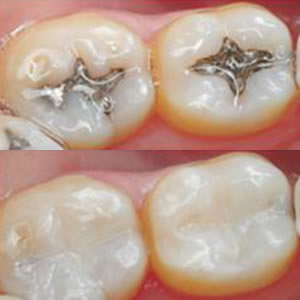 White Fillings
White Fillings are solutions for tooth decay, where the decayed portion of the tooth is removed and filled with a tooth-coloured resin.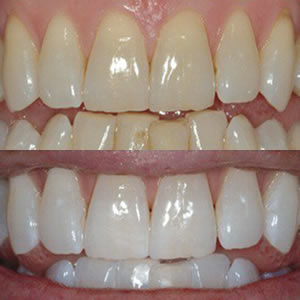 Teeth Whitening
Teeth Whitening is a safe, effective and easy way to get perfectly white and bright teeth in just a short dental visit or in the comfort of your home.